As Social media is the most effective instument to empwer a common man with knoledge & information Dr Umang is constantly posting videos with serious discussions on various ailments.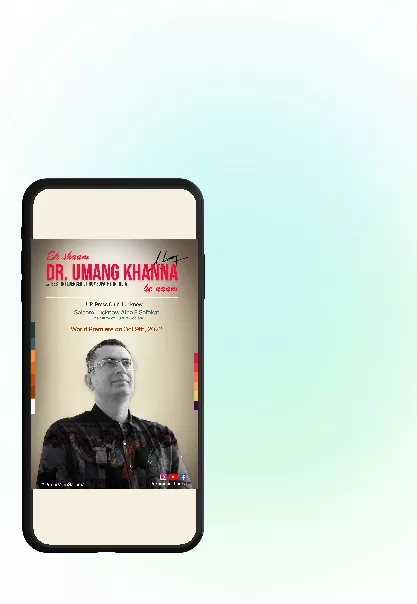 Dedication

Commitment

Healer
My Idea Is To Empower You with Knowledge ..
We invite you to join our social media platforms which are to empower you with knowledge to help the needy who are in pain.
Facebook
Join the network of 16 lakh plus followers with over 1000 videos. A community information sharing.
YouTube
Subscribed by over 1 million subscribers this channel is empowering millions with knowledge.
Linked in
A forum for ideas, vision, better health and easy flow of information among private sector, constantly under stress.
Instagram
A visual treat of various health related posts guiding you to utilize the best of time / money for everlasting wellness.
Pinterest
Join us to follow all the events hosted or participated by Dr Umang Khanna and to get inspired by ideas.
Twitter
Join us on Twitter and get updates in real time about the activites, change in schedule of the clinic.
Let's Move Forward
This clinic is not about giving medicines. This clinic is about curing with medicines rapidly, gently and permanently to the whole extent in the shortest, most reliable and most harmless way.