Till I am here in this world or when I am not in this world, I am always with you, anywhere anytime. Whatever knowledge I have earned in homoeopathy till date, it is for the welfare of last man standing in the last row in the society which reaches in easy, understable solution. I am giving shape to this vision to empower society. I expect your blessings and active participation for this initiative. – Dr Umang Khanna
Dr. Umang Khanna
Explore The Man, Doctor and Mission
The Man
A person who rose from a zero, worked hard, took risks, involved technology, made friends, supported patients and helped millions get better health.
The Doctor
The Doctor who searched & researched which existed but what was not interpetated to be of help to the better health of mankind and transffersed this knowledge to all.
The Mission
"You are not alone , I am here with you. Though ypu are far away I am here to stay". Lets heal this world and make this a better place to live.
Dr Umang Khanna
ions India Homoeoparthy
"Homoeopathy is refined form of Ayurveda."
Dr Umang Khanna has travelled a journey of 15 years from 2017 till date 2022
2007 .. The glorious journey of healing the mankind of their diseases by Dr. Khanna started at a road side clinic in the verandah of a Dharamshala located at Sheetla Mata Mandir, Rajajipuram, Lucknow, Uttar Pradesh, India. The charitable practice of healing started at this point, examining and analyzing the patient and the disease. It gave Dr. Khanna the fair opportunity to feel and develop the habit of knowing the patient and disease in totality and prescribing the remedies which were in line with the laws of homoeopathy and taking into consideration both the patient and his disease. The capability to correlate and synchronize modern scientific research with the action of homoepathic medicines by the process of research and documentation and analysis of results makes him the prescriber giving quick result without any side effects.
2009 .. As thousands of patients benefitted from the medicinal practice of Dr. Khanna a branch was opened at Pandey Medicals, Hewitt road, Lucknow. Here AAROGYA stared its glorious journey to become a reputated institution as AAROGYA GLOBAL where hundreds of patients came from across the borders of city, state, nation and the world.
2010 .. During this journey of success a patient of Doctor Khanna provided space for the clinic at Nakkhas which proved to be the turning point in Dr. Khanna's career as the name of AAROGYA spread across to all the corners of India and across to the globe which made Dr. Khanna a global doctor. In the pursuit to provide the best and make aarogya a world class global brand, original German homoeopathic medicines were dispensed by Dr. Khanna at his clinic. During the treatment of the patients medicines were prescribed by linking the ailments of the individual to most recent research in medical science there by taking homoeopathy and cure to the next level.
2013 .. By this time the name glory and respect of Dr. Khanna had grown miles both in the field of homoeopathy and as an individual by the way of honest practice keeping foremost in mind the welfare and betterment of the patient. A branch was opened at Kasmanda House, Hazratganj, Lucknow with all the modern facilities and the clinic was fully computerized with patient management system.
2014 .. As the number of patients grew Dr. Khanna framed a policy which was committed to provide the consultation to the patient as near to him as possible therefore opening a clinic at Gomti Nagar, Lucknow.
2016 .. Started the YouTube channel and started posting videos on it.
2017 .. Started working with ions India Homoeopathy as chief medical consultant.
2020 .. Got YouTube silver button for surpassing 1 lakh subscriber friends.
2022 .. Got YouTube Golden button for surpassing 10 lakh subscriber friends.
Slider 1

Slider 2

Slider 3

Slider 4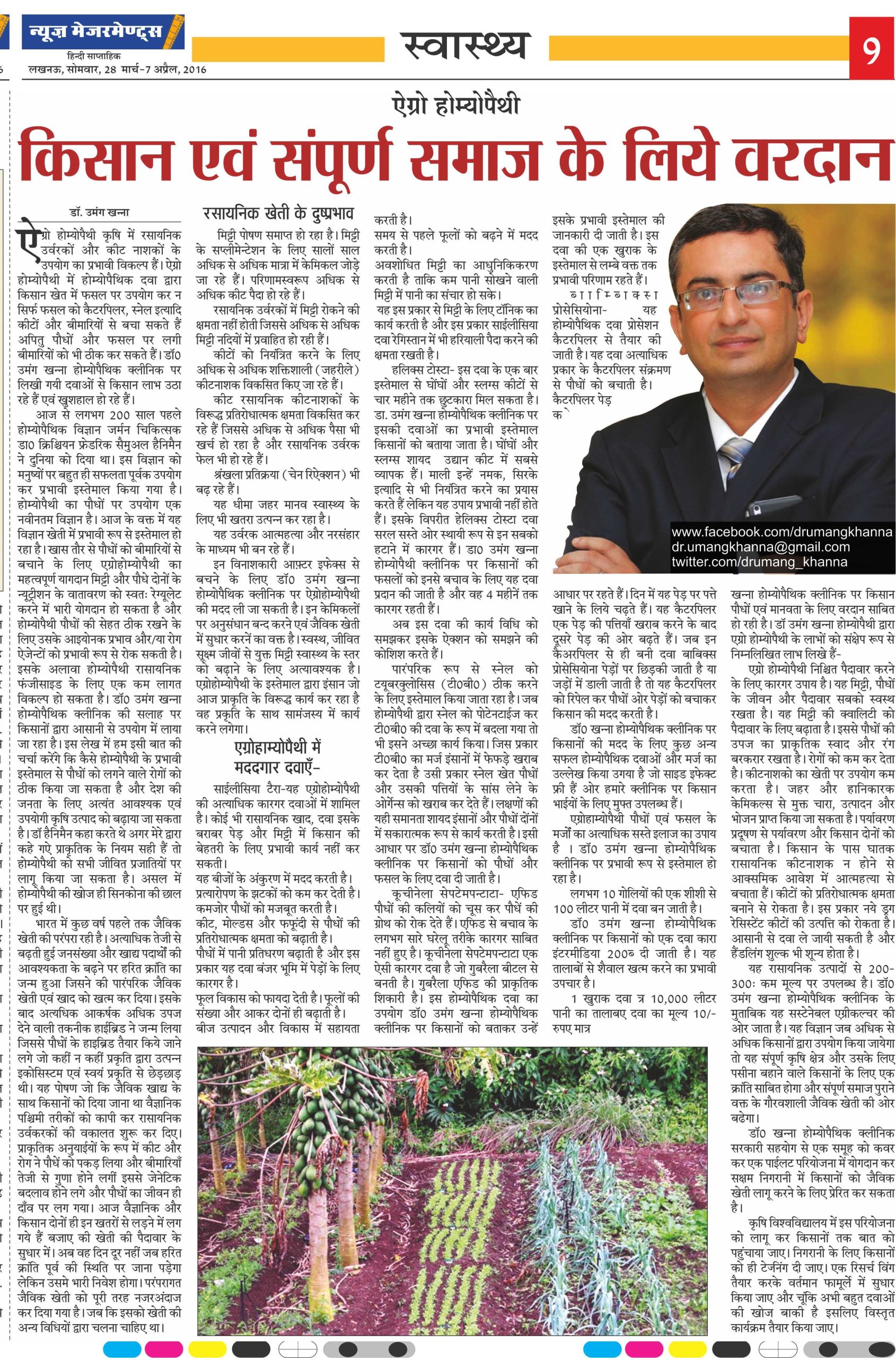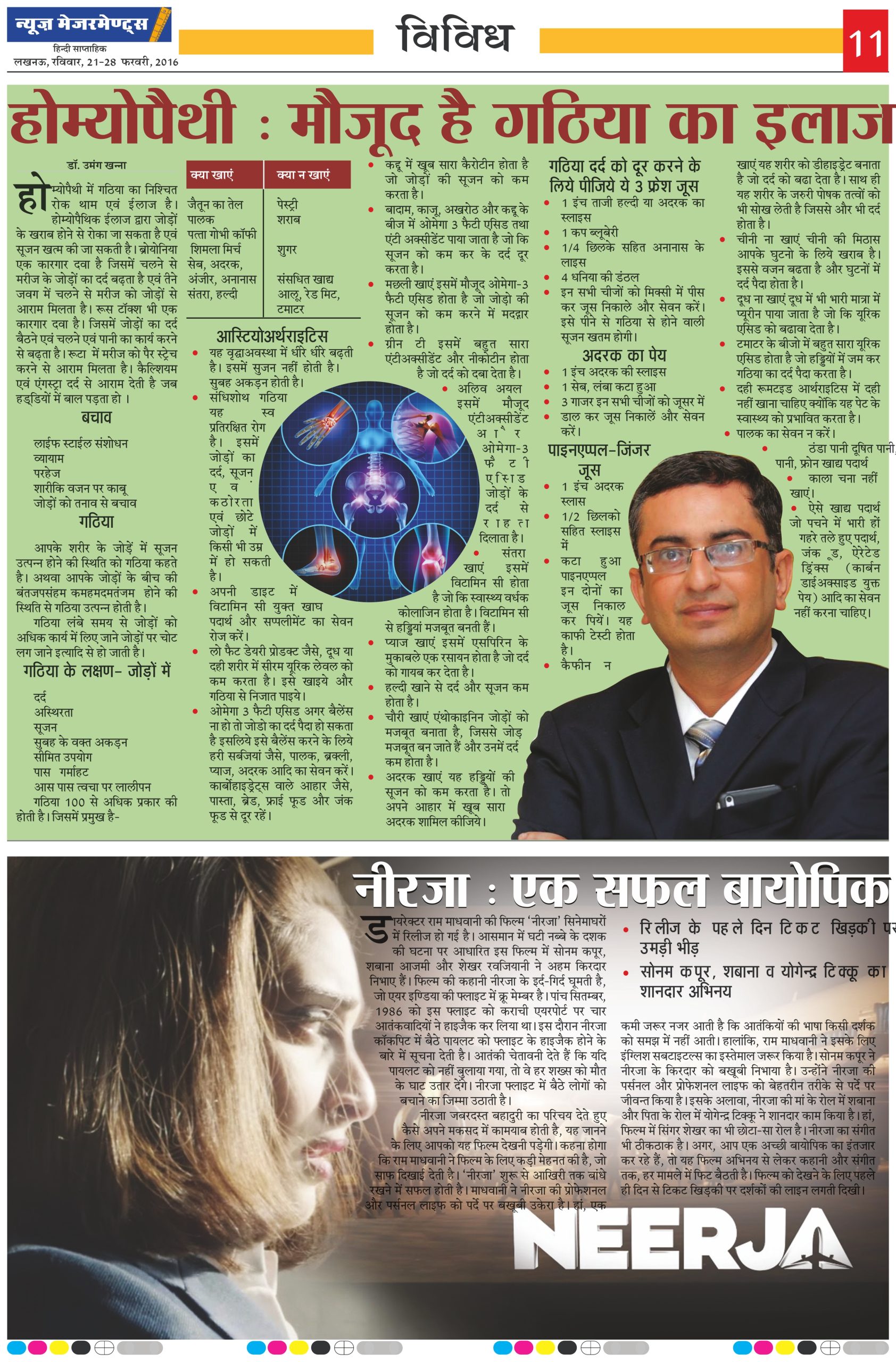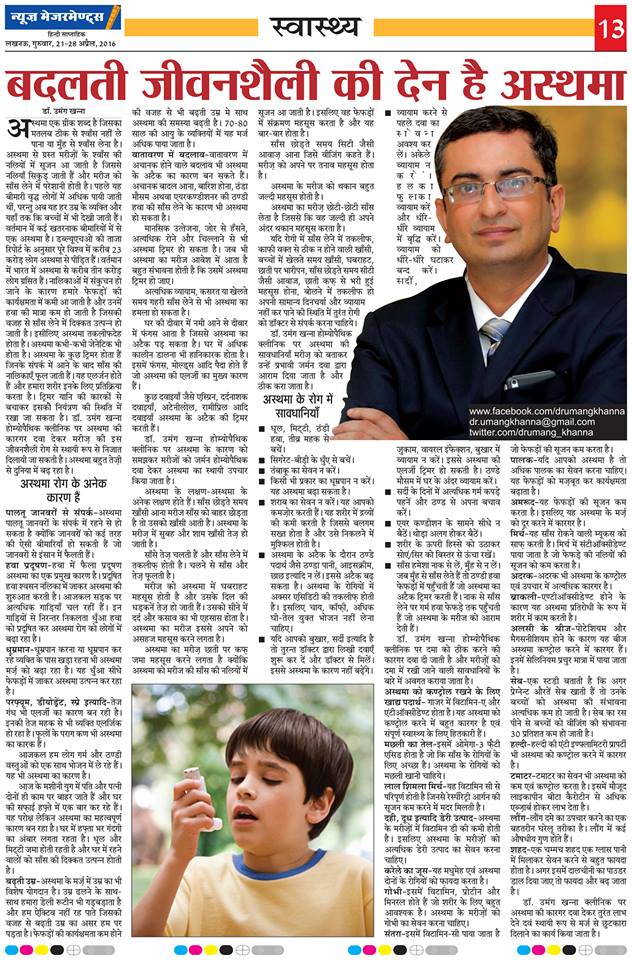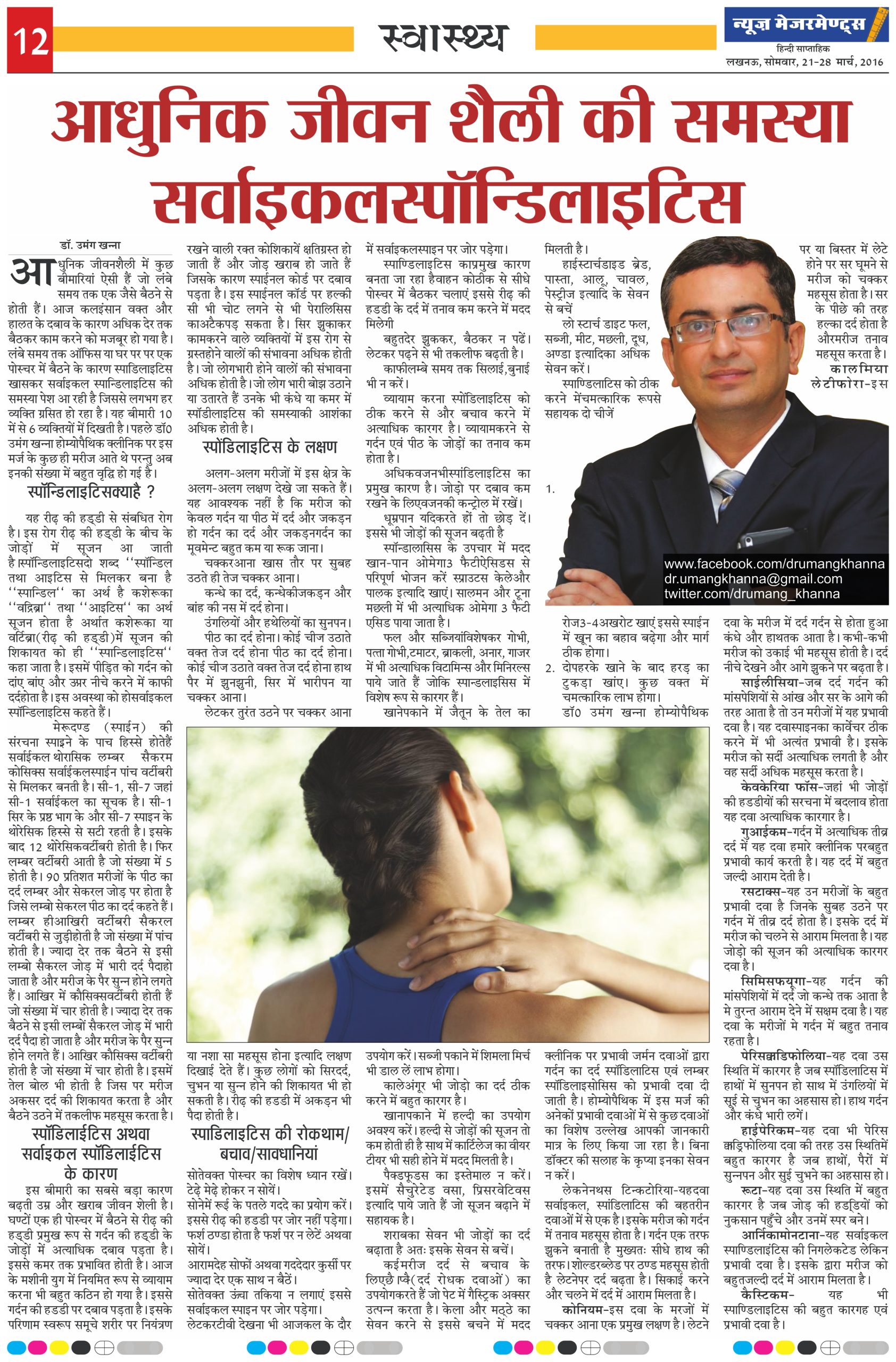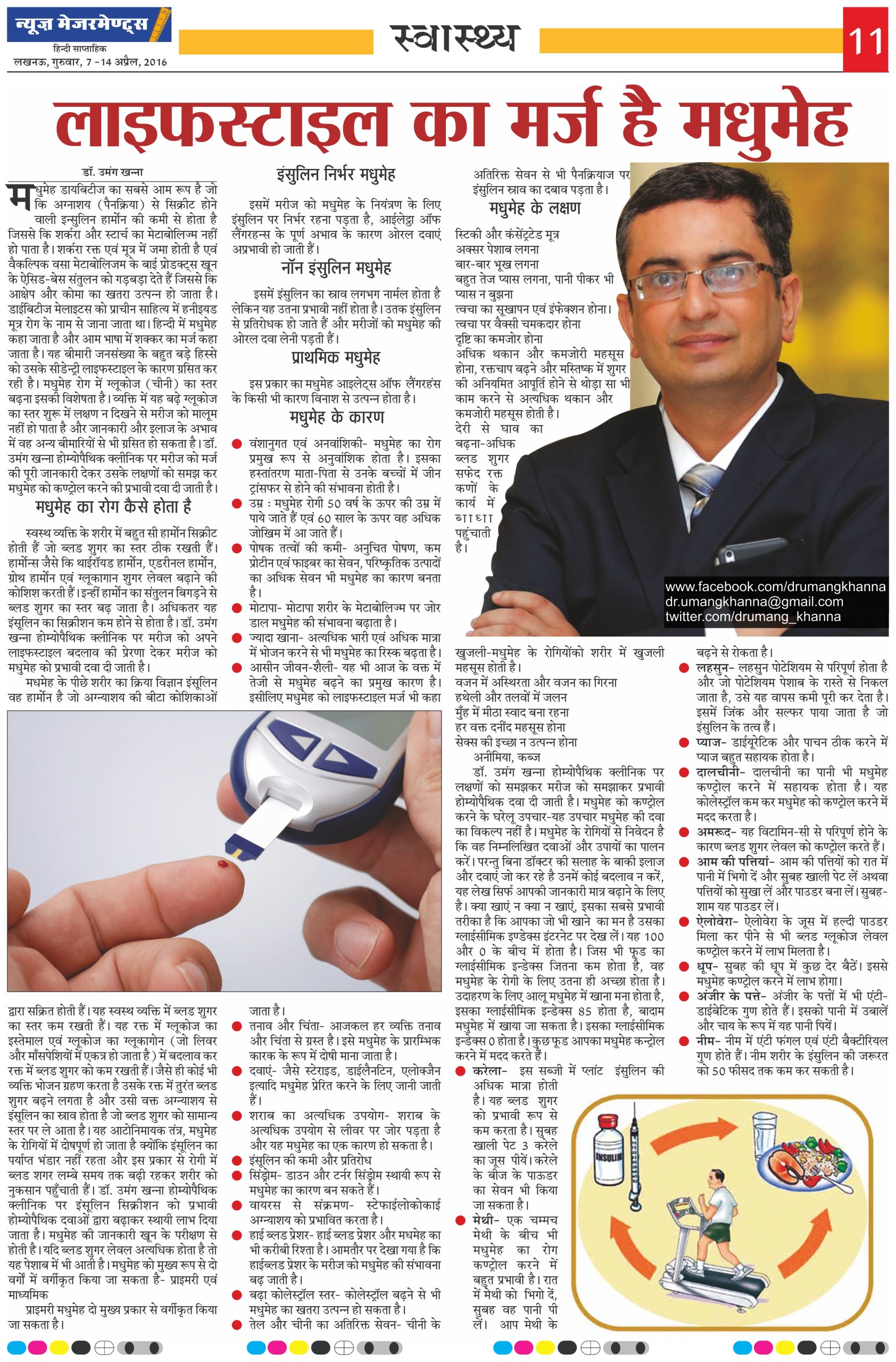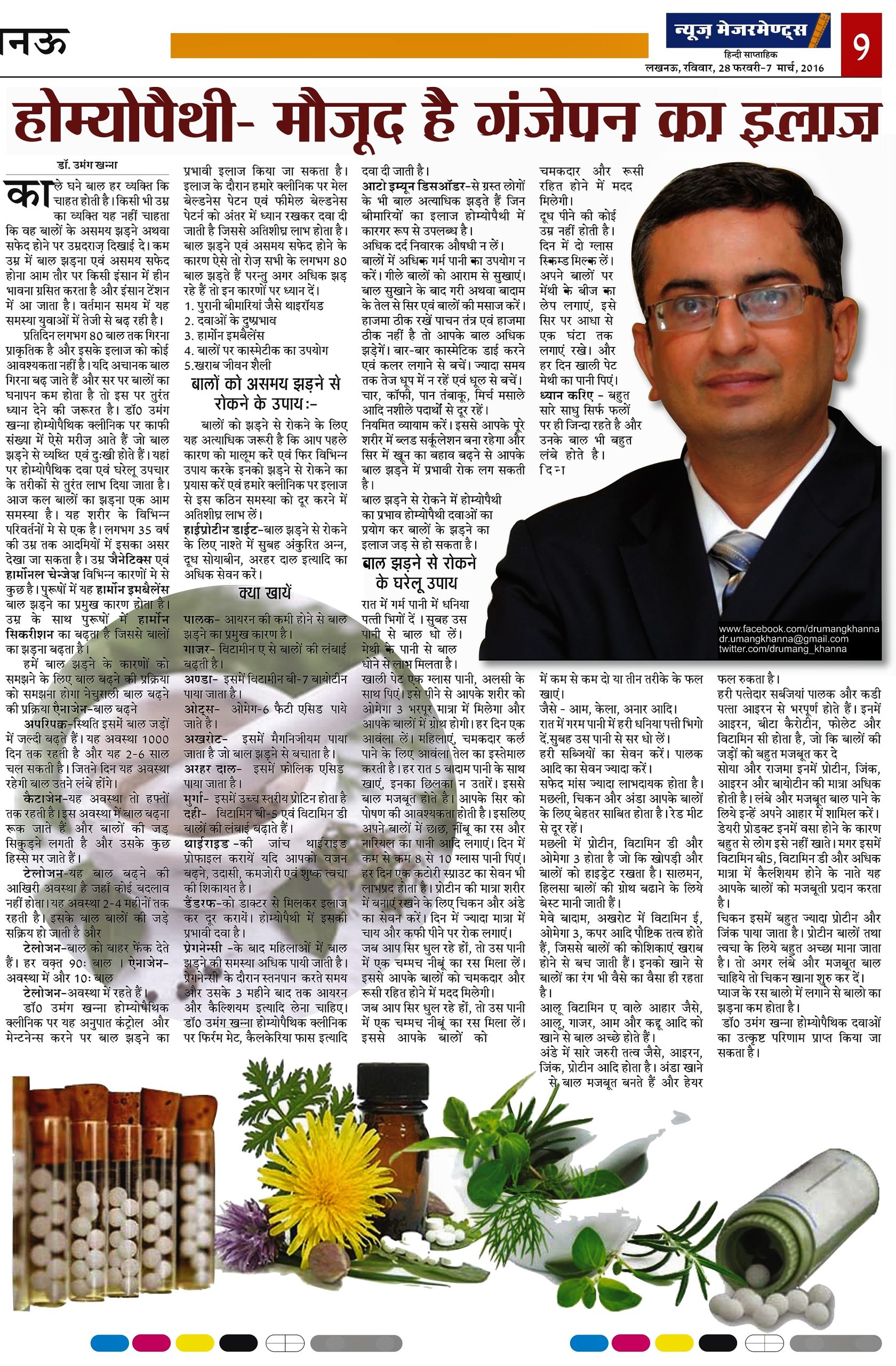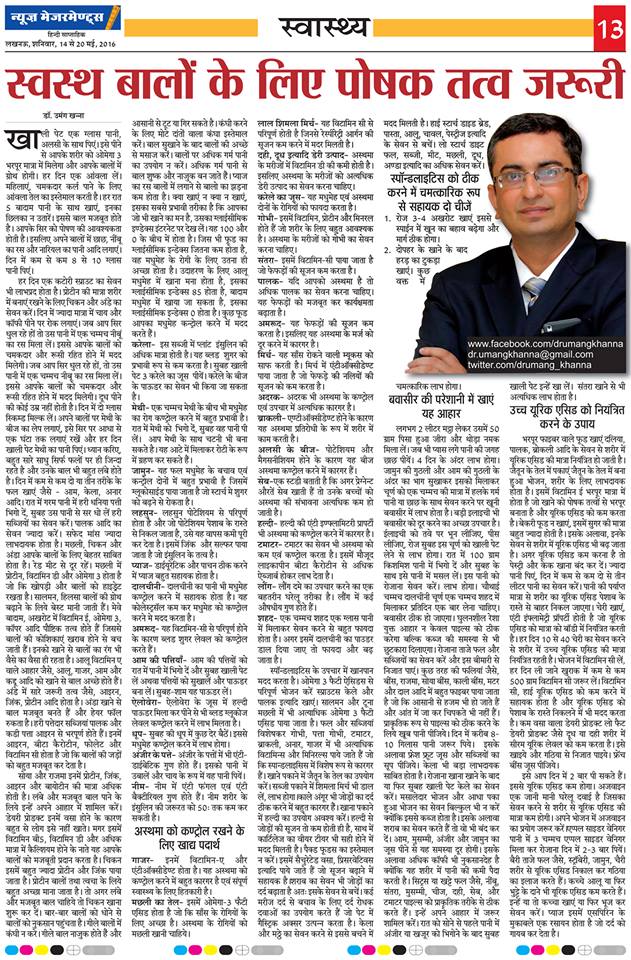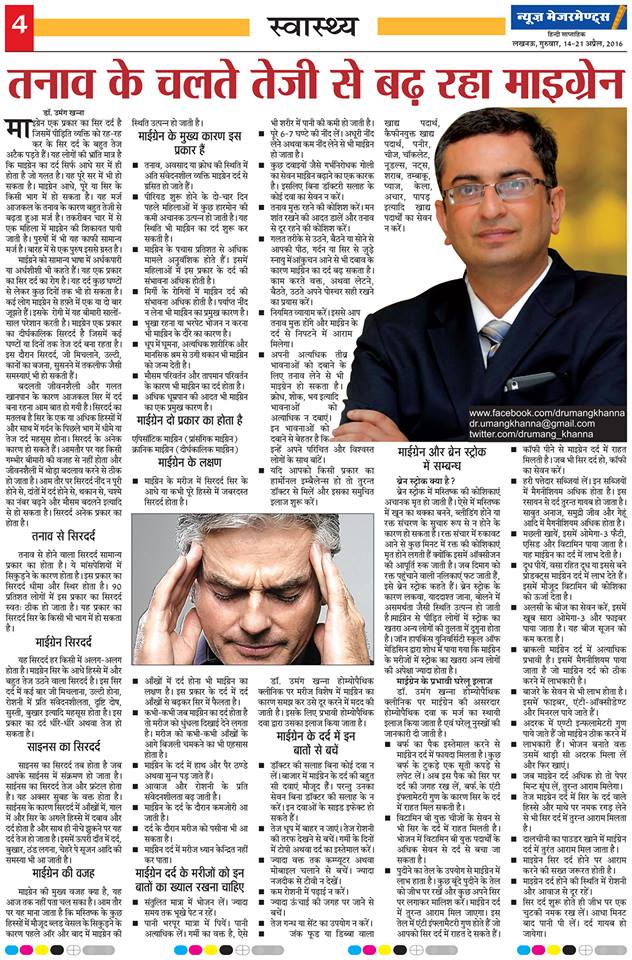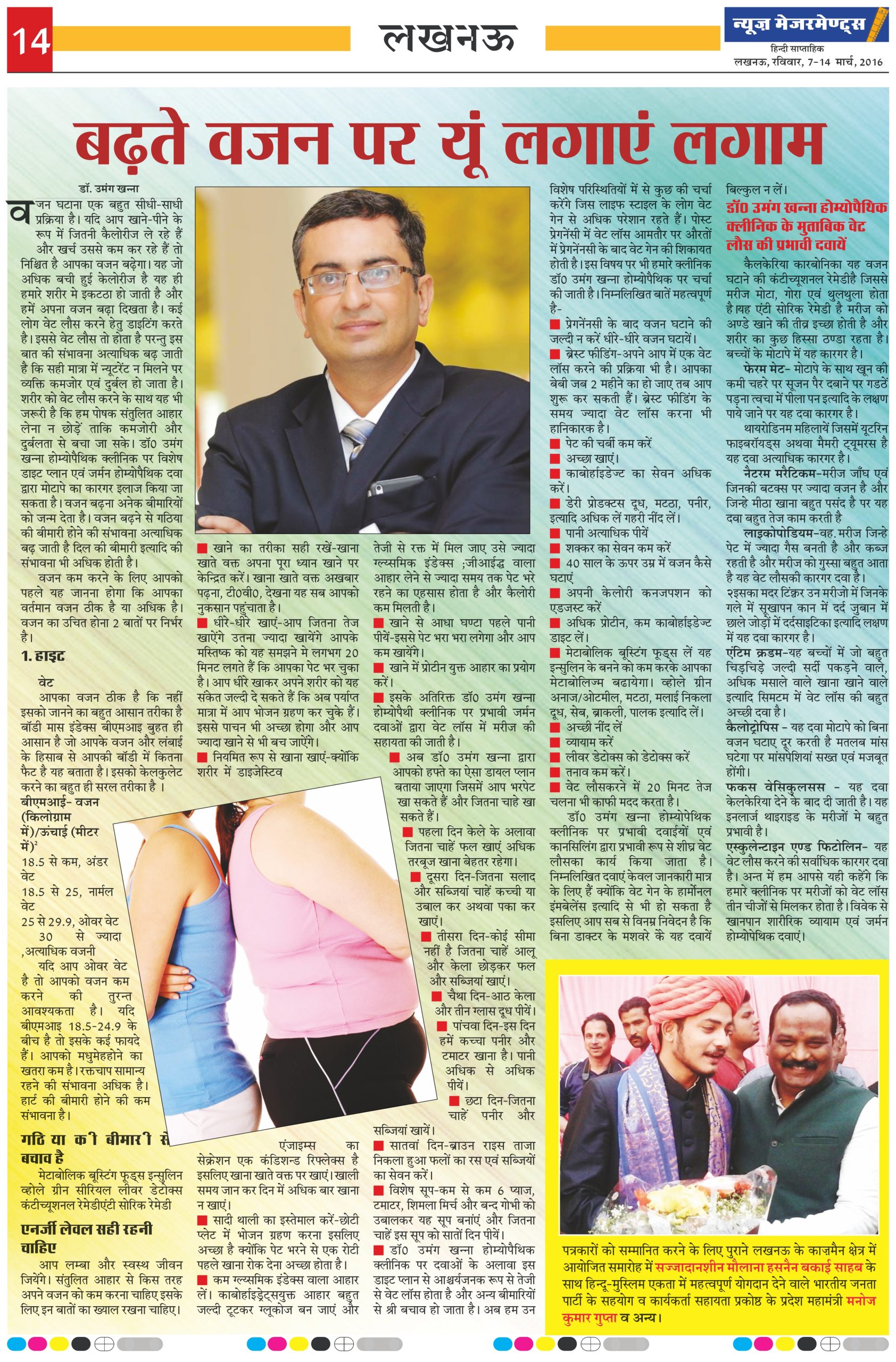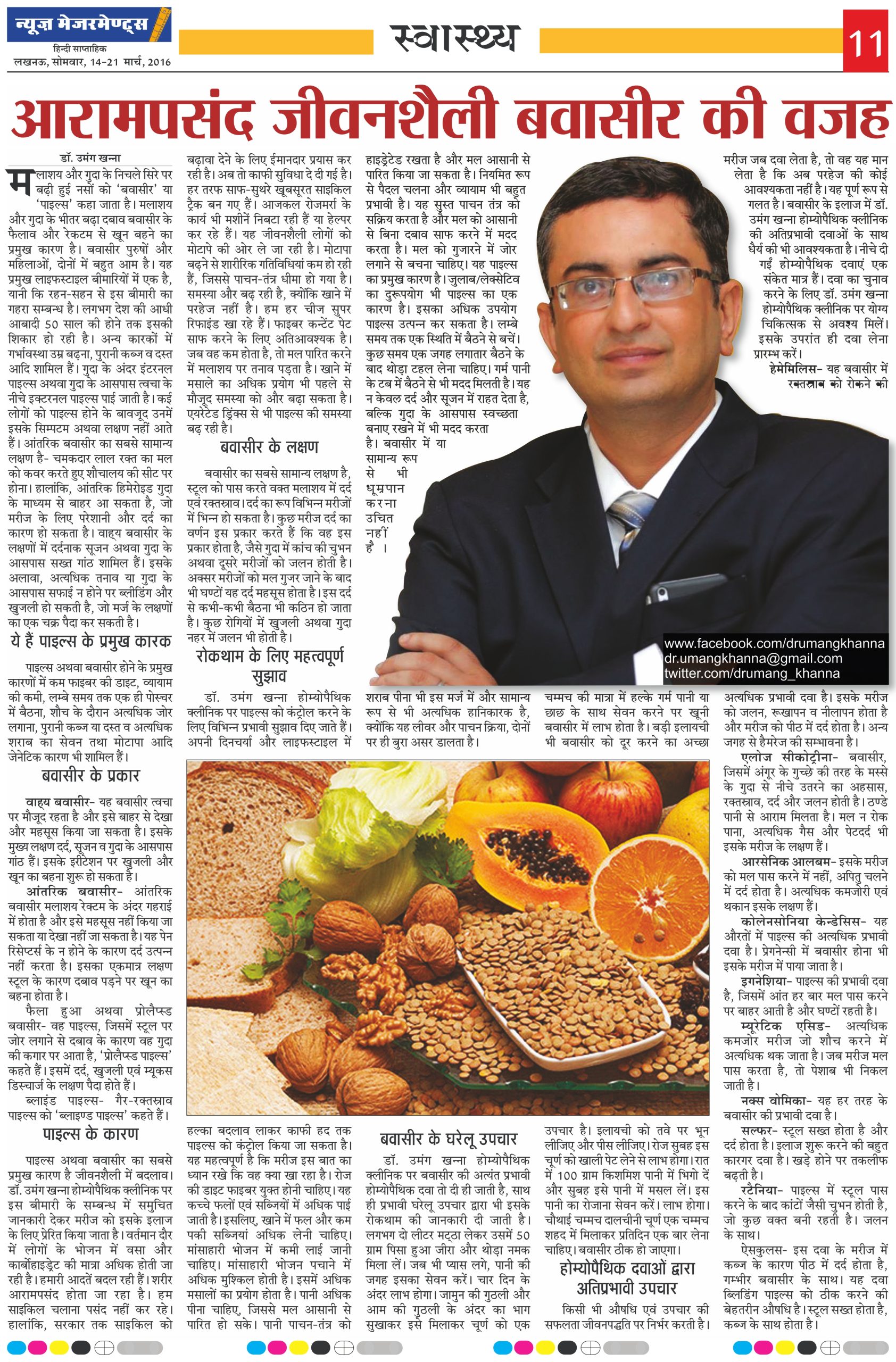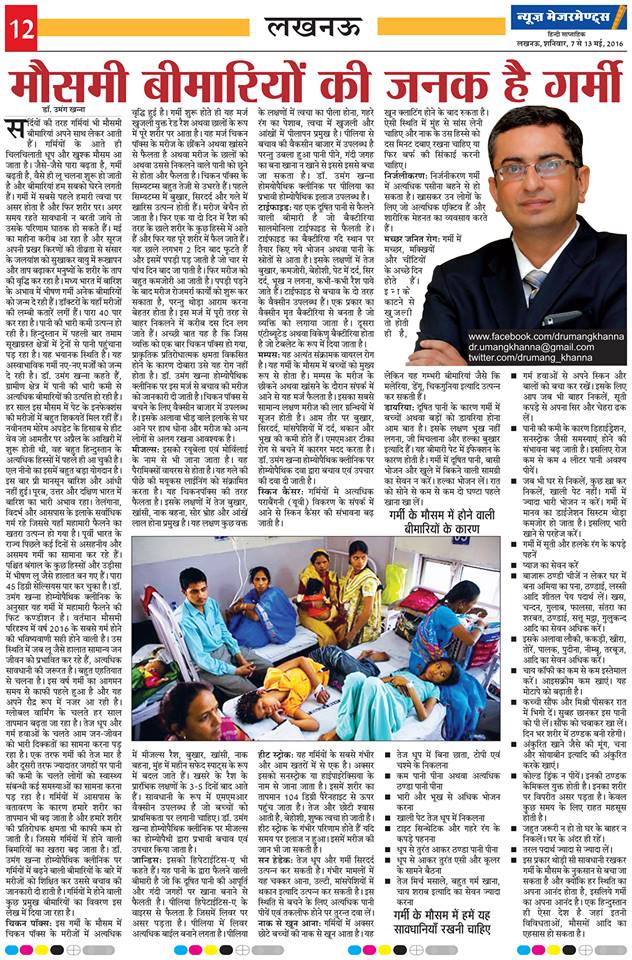 One of the most considerate and Best Homeopathic Doctors i have ever come across.
Nikhil Nath Pandey
https://g.co/kgs/2Hnn7x
Thanks a lot Dr Umang Khanna for solving my child's eyesight problem
Darshak Pawase
https://g.co/kgs/RHLYrb
I have no words about sir but I am say only this my problem is solved and I am happy.
Amit Kumar
https://g.co/kgs/D6NhrU
Doctor is the best knowledge and best tetment . God bless you
Rajan Sharma
https://g.co/kgs/eTJEED
Homeopathy medicine prescribed by.Dr Umang khanna is.very effective . I am very happy to see his U.Tube videos .
Ranjit Chowdhury
https://g.co/kgs/t5gj8Q
the best guidence to patiant and allmost free of cost susestion.&directly free guid on what's app it is mirrecal in this time my sympathy whith you, a lotof regarding… selute,🙋
Kishor Jadavani
https://g.co/kgs/dMNJrE
U treat your patients with your heart and make them feel like they are family. 🙏🙏
Dr. Khanna… I salute …
Mannat Gulia
https://g.co/kgs/wwQ9BX
Very good doctor and clinic, doctor is v good and understands the pain of patients and gives effective treatment, which is beneficial.
Kanchan Pathak
https://g.co/kgs/rCFnUs
Your Videos are more Informative and fan too. One request, Please share in English or create new English you tube channel. Your ideas will reach to the world
Suresh Babu
https://g.co/kgs/w8TP5s
I never visit this place but get a great help Dr. Umang Khanna online clinic and there advices which help me and my family in cure from various diseases. Thanks vry much to Dr. For there kind nature and help.
Pritam Kothari
https://g.co/kgs/3WgtYV
Dr.Umang Khanna is really very knowledgeable and very soft spoken.I like the way he explains the causes of disease and how there is different medicine as per different symptoms.
Rohini Desai
https://g.co/kgs/D2GrdC
Good behaviour and very good treatment…
Saima Khan
https://g.co/kgs/YYpPYw
What patients say about us ..
Top Homoeopathic Influencer in India
Dr Umang Khanna was awarded "Top homeopathic influencer in India" at a international health summit held in Dubai 2022. Resently Dr Umang Khanna has achieved the honour of surpassing 1 million (10 Lakh plus) subscribers on YouTube and 16 Lakh plus followers on Facebook.
Ancient Indians accorded great importance to health and wellness derived from the practice of yoga, and the application of the ancient science of healing, Ayurveda. The importance of health was emphasized by the ancient seers as Shareeramadyam khalu dharma-sadhanam. The basis of all life's endeavors is Swasthya. A sound body is the epitome of perfect health, which is a pre-requisite for the attainment of spirituality. The entire lifestyle in ancient India aimed at the achievement of physical, mental, spiritual, economic, and social well-being—to be enjoyed over a hundred autumns. Jeevaama sharadah shatam (Let us live for a full hundred years) was the Vedic prayer chanted by everyone. The science of Ayurveda (Ayurvedic medical science) rooted in the Vedic system as upa-veda (ancillary Veda), is further expounded upon in the great texts of Sushruta (600 BC). Charaka (300 BC), Vagbhata (700 AD).
Let's Move Forward
This clinic is not about giving medicines. This clinic is about curing with medicines rapidly, gently and permanently to the whole extent in the shortest, most reliable and most harmless way.
Ions India Homoeopathy your privacy and confidentiality. Your use of our websites (www.DrUmangKhanna.com) and others, is subject to the following…